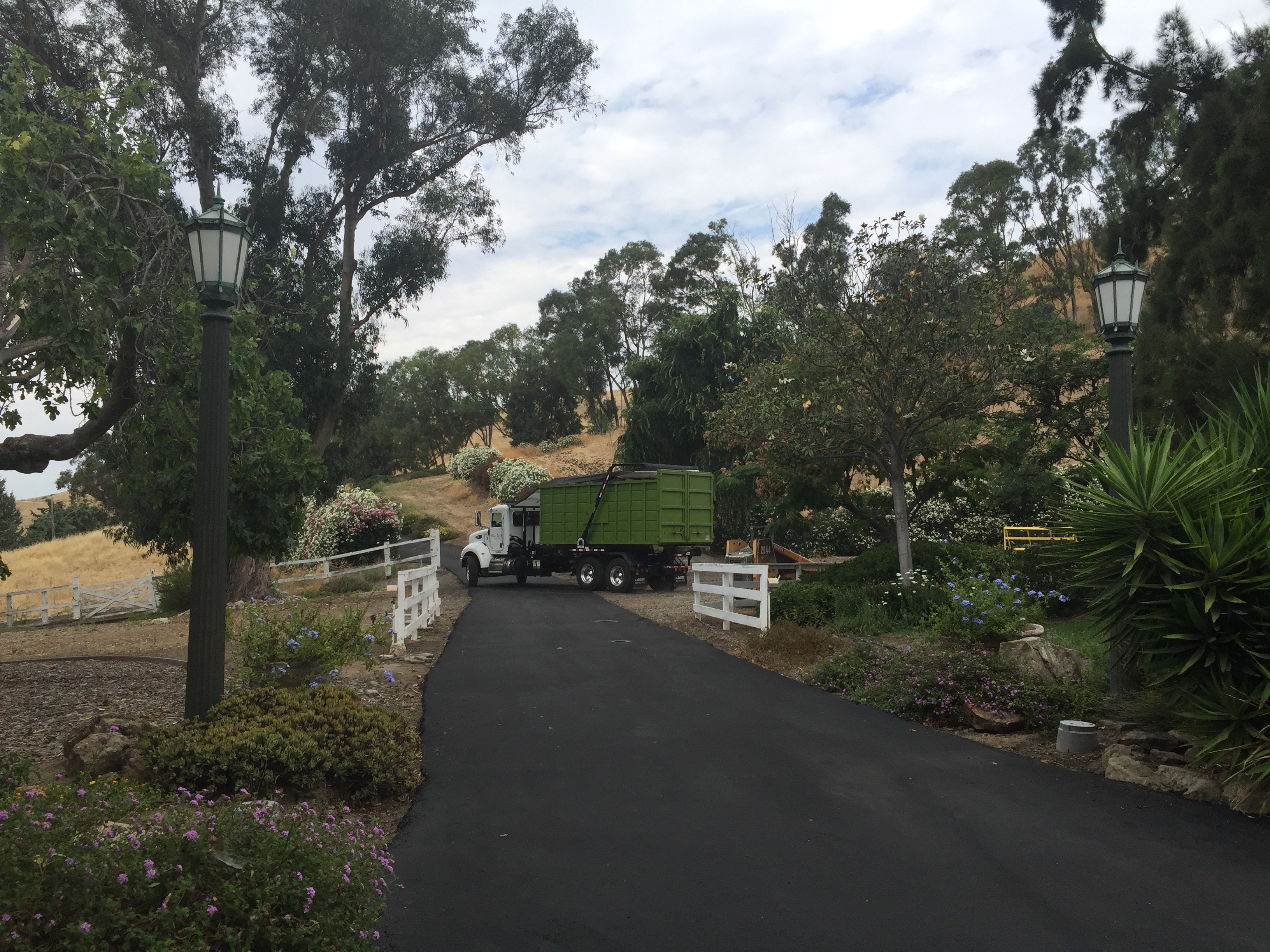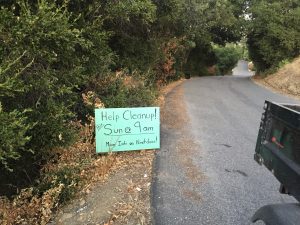 I was tidying up image libraries this week and came across a bunch of photos I took last summer when residents got together to clean up all the garbage that had been dumped over the years off the creek-side edge of Higuera Rd just before the HR/HHL split.  Since we have our own site, I figured uploading them here would be a more permanent record of the work over the old Nextdoor post that is now buried below dozens of agency posts.
So for those new to this story, over the years non-residents have been driving up here to dispose of their garbage instead of being responsible, polite people and taking their debris to a proper dump.  Because Higuera Rd and its branch roads are not-county maintained, residents are then responsible for dealing with this dumped garbage even though we did not generate it.    Thankfully since the big cleanup last summer we have only had a few new incidents of dumping (namely the old fridge just before the sweeping left turn.)
Anyway, here are images from last summer's great cleanup in which over the course of two weekends we got just about every piece of trash up and into a waiting dumpster.  The first weekend we concentrated on the debris just off the road and then the second weekend we ventured further down along the old road and to the creek bed to get everything up–even an old TV that was just sitting in the water.
---
Off the edge of the Higuera Rd before the HR/HHL Split.
Before cleanup:

Some of the residents at work: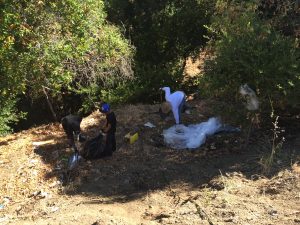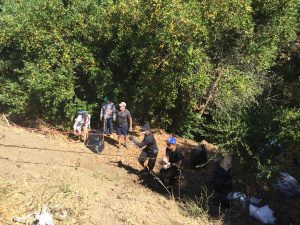 We did "tie up" traffic a tiny bit.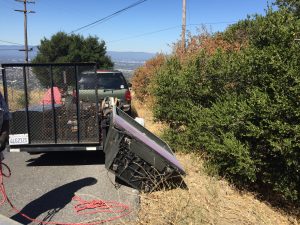 After cleanup: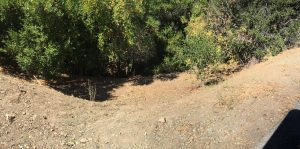 The cleanup of the sweeping turn: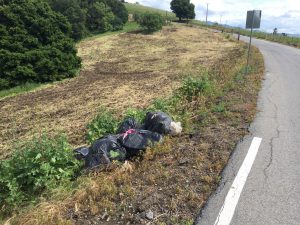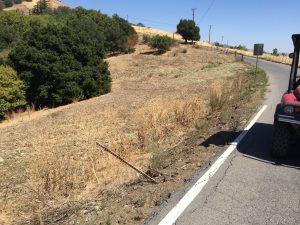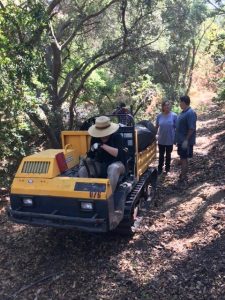 I have almost no shots from the second weekend, as I was kept super busy driving Dumpy McDumpface to transport garbage up and out, as because the area we were working in was so far down the steep hillside along that section of the road — it was actually easier to drive in from the sweeping curve, past where we had cleaned the weekend before and load up and bring the debris out to waiting pickup trucks.  It was then transferred to the trucks and driven up to the waiting dumpster.
Here's a video or the dumper in action.
Here's a shot of the filled dumpster from above and then as it was taken away.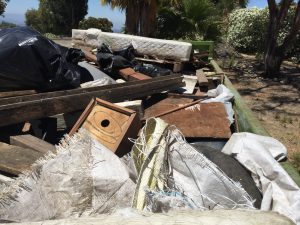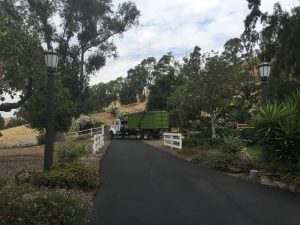 ---
Not content to rest there…thanks to Alex we obtained three county signs and posts. Rui and Mike then got to work getting them installed.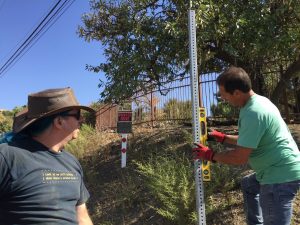 And here are shots of two of the signs (with added private road signage.)